This section defines social media links and settings. Enter a link that you want to use for the social network icon. If left blank, no icon will be shown.

General
The Social and Custom Icon Options shown below apply to all of the following sections found on the Social tab.
Email
Facebook
Google+
Instagram
LinkedIn
Pinterest
RSS
Twitter
YouTube
Custom 1
Custom 2
Custom 3
Social and Custom Icon Options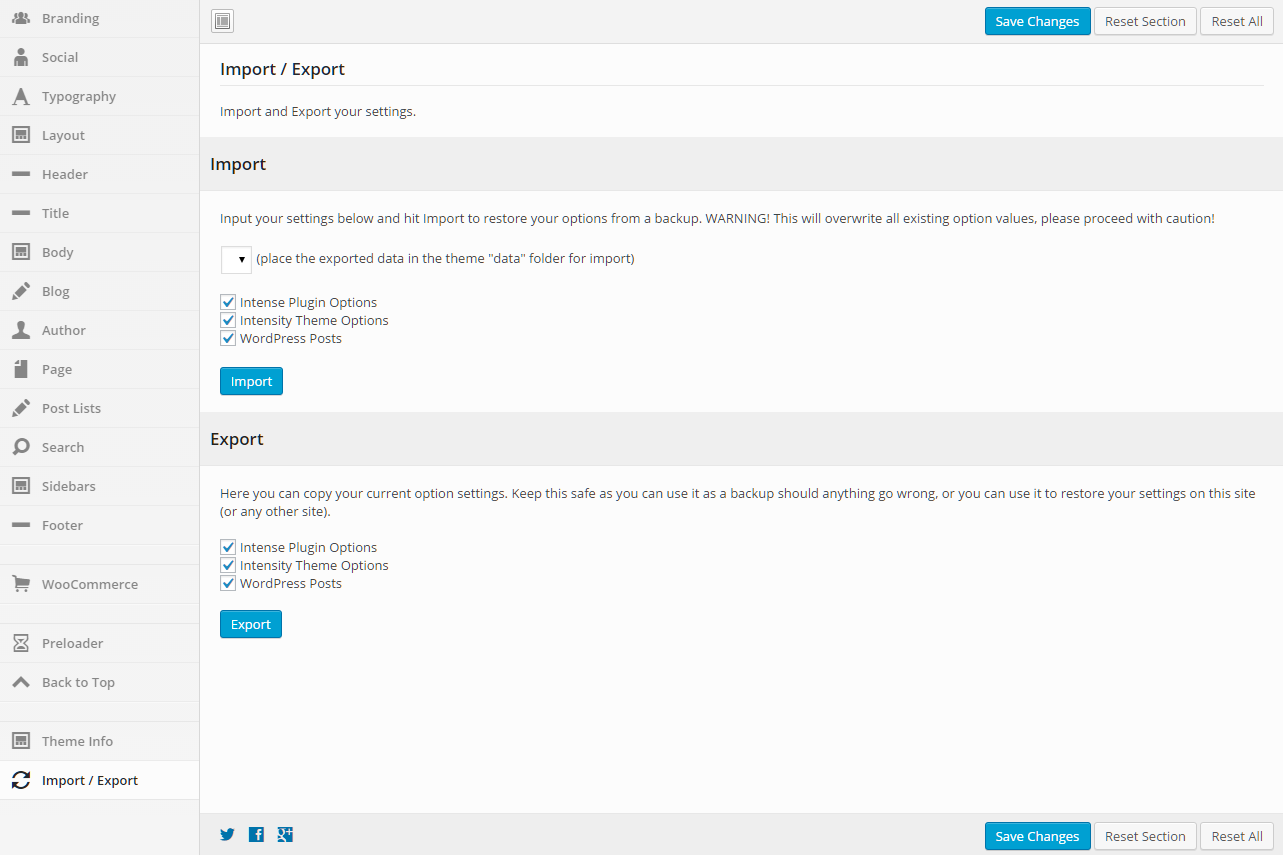 Import
Input your settings below and hit Import to restore your options from a backup. WARNING! This will overwrite all existing option values, please proceed with caution!

Export
Here you can copy your current option settings. Keep this safe as you can use it as a backup should anything go wrong, or you can use it to restore your settings on this site (or any other site).

This section gives you the ability to control the layout of your website, including responsive breakpoints, content widths, margins, paddings, and sidebar widths.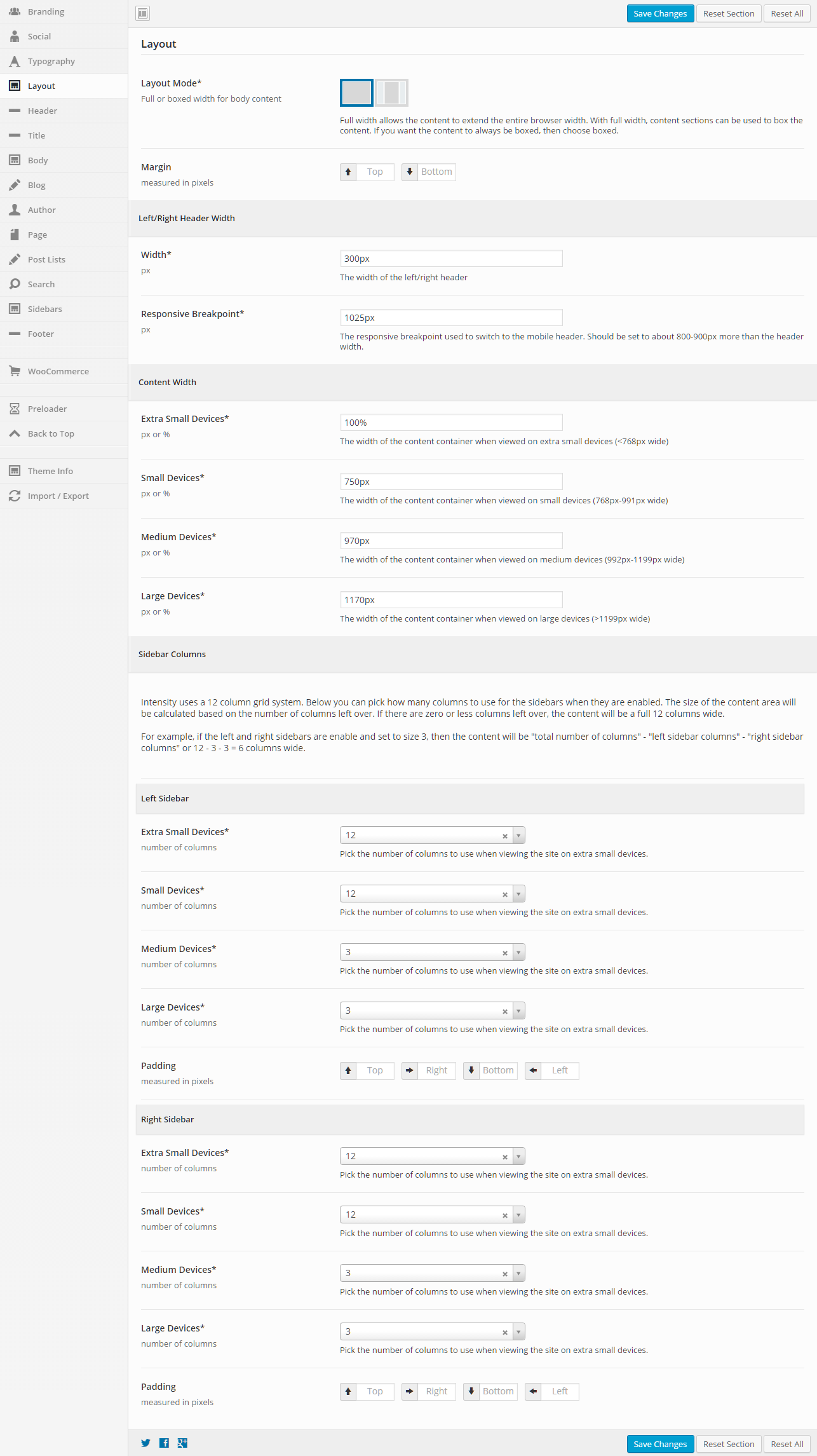 General
Left/Right Header Width
Content Width
Intensity uses a 12 column grid system. Below you can pick how many columns to use for the sidebars when they are enabled. The size of the content area will be calculated based on the number of columns left over. If there are zero or less columns left over, the content will be a full 12 columns wide.
For example, if the left and right sidebars are enabled and set to size 3, then the content will be "total number of columns" – "left sidebar columns" – "right sidebar columns" or 12 – 3 – 3 = 6 columns wide.
The following options are the same for both the right and left sidebars, so the options are only being listed once, but you can control both sidebars in Intensity.
Left/Right Sidebar
This section gives you the ability to control nearly all things related to the header. You can choose the layout of the header, the template that is being used, and all sorts of color and border options.


General
Primary Header – General
Primary Header – Style
Primary Header – Layout
Primary Header – Border
Primary Header – Menu
Primary Header – Top Level
Primary Header – Secondary Level
Secondary Header – General
Secondary Header – Style
Secondary Header – Layout
Secondary Header – Border