Who We Are
Intense Visions, Inc. is a unique team of individuals whose combined experience in web development exceeds 30 years. We have worked for both large and small companies. Some of our experience includes working in the finance, auto, medical, telecommunications, energy, and manufacturing industries.
Our team has collaborated within multinational development teams on both sides of the world. We have worked on large multi-million lines of code applications as well as small one page websites. You can rely on Intense Visions, Inc. to bring you all of this experience and more.

What We Do
Intense Visions, Inc. has its primary focus on building robust, easy to use, website templates designs. We use the very latest technology and industry standards to create the very finest products. Every project is done with our best efforts to make it both easy and straight forward for our customers to use. We also provide first class support when you need it the most.
We know how difficult it can be to create attractive websites that are compatible with all the different browsers. We do the hard work for you so you can focus on what is most important to you.

Intensity | Responsive Multi-Purpose Theme
Intensity is a multi-purpose WordPress theme that offers everything you'll need to build an amazing website. With the many options available in Intensity, you'll be able to control every aspect of your site. We will do everything we can to make sure that you have the best experience possible. Intensity includes a handful of premium plugins including Intense. This is the theme that was built for Intense. Other included premium plugins are Visual Composer, Slider Revolution, and Layer Slider. We offer the best support possible and free updates. Give Intensity a try, you will not be disappointed.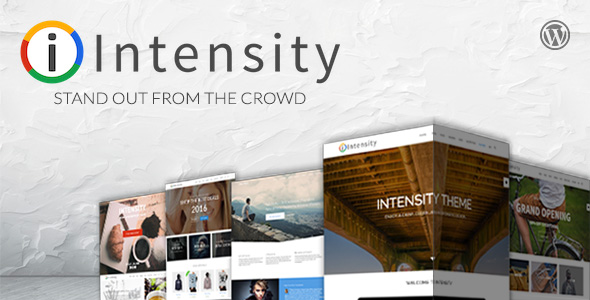 Better Builder – Addon for WordPress Page Builders
Better Builder is an add-on for WordPress page builders. Better Builder is compatible with Gutenberg, WPBakery Page Builder (formerly Visual Composer), Fusion Builder, Divi Builder, and Elementor Builder. There are 20+ blocks included with Better Builder: Animated Sprite, Audio, Box, Button, Image 3D, Image Zoom, Image Compare, Lottie Animation, Overlay, Panorama Viewer, Stock Image, Tilt, and more…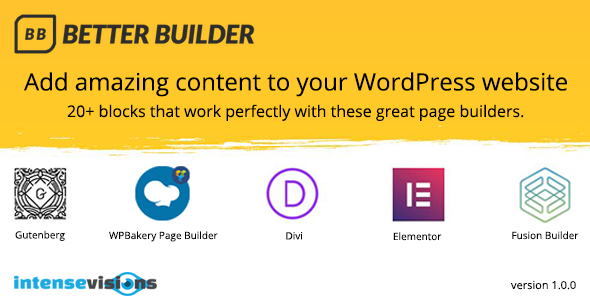 Intense – Shortcodes and Site Builder for WordPress
Intense includes a vast list of over 110 shortcodes and 19 custom post types (FAQ, Portfolio, Project, News, Music, Recipes, Coupons and many more). Intense is built on Twitter Bootstrap. It includes parallax content sections and images. Many image hover effect options with Adipoli, Subtle Effects, and Effeckts CSS. Filter custom post's with transition effects using MixItUp. Photo sources include Facebook, Flickr, Instagram, SmugMug, deviantART, Zenfolio, 500px, and Google+. Easily create shortcodes with the use of shortcode editor dialogs. Visual Composer integration is another great part about Intense.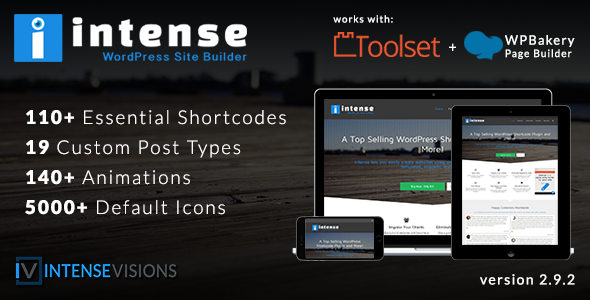 WP Post Map – Google Maps Plugin for WordPress
WP Post Map is a WordPress plugin that allows you to add Google maps to your pages and/or posts. You can easily create your own maps with your own markers, or you can display your posts on a map and customize the map as you like. With the use of shortcodes, you can create your own maps wherever you want. We have a nice shortcode dialog that helps you to build your map.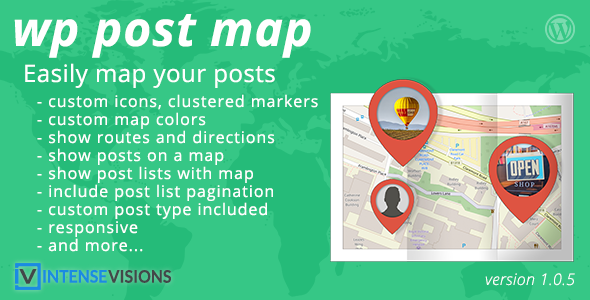 Our Team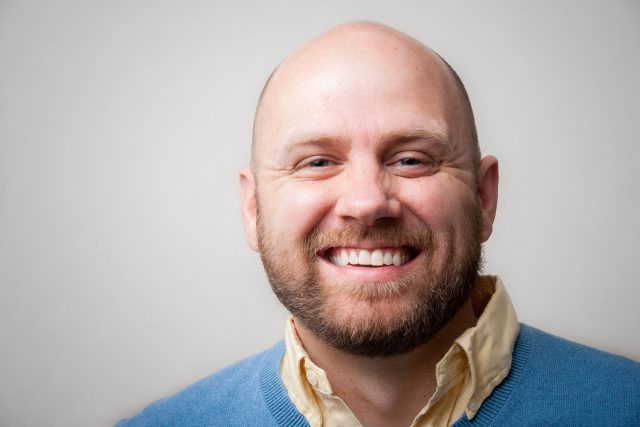 Originally from Sandy, Utah, Chad graduated from Brigham Young University in 2004 with a degree in Computer Science. Since then, he has worked in web development for the financial, energy, and medical industries. He also made a short foray teaching at the college level. Throughout his career, he has always gravitated to front-end development and design.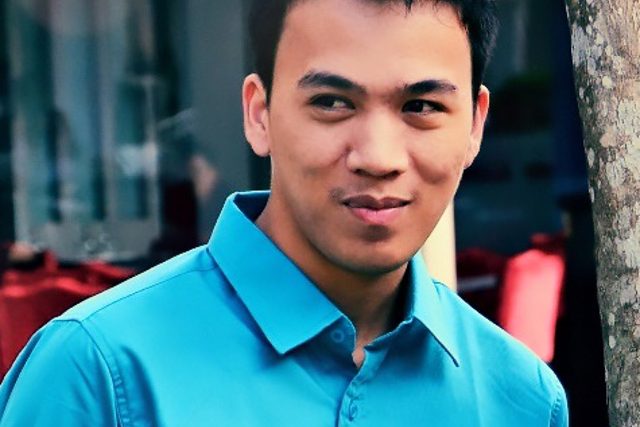 Ed is a self-starter. He loves learning – especially when it comes to enhancing his web development skills. He has been working as a freelance developer for 6 years and counting. He continues to love this field as it gives him opportunities to learn. He believes that patience and eagerness are keys to growth in this challenging field.