Pages
Hover over Pages in the admin sidebar and click the Add New option or navigate to Pages in your admin sidebar and click the Add New option.
Input a new name for your page, then find the Page Attributes box on right side.
Set your Parent page. It's usually set to No Parent.
Set your page template from the Template dropdown list. See list of page templates below.
Content for your page goes in the editing field, use the Visual or Text editor. Page content is mainly built using Shortcodes. See the Shortcodes section for how to use them.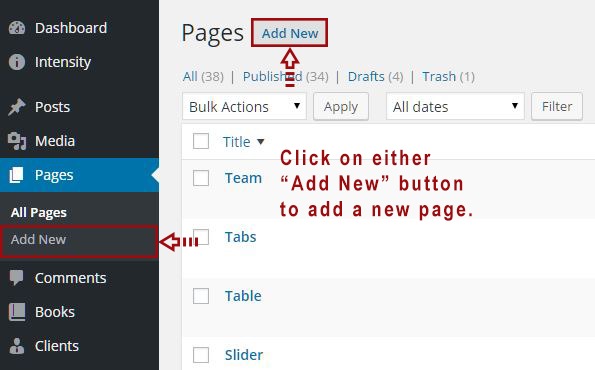 Shortcodes – Access the Shortcodes dialog to insert shortcodes.
Snippets – Access the Snippets dialog to insert snippets.
Page Attributes – Set your Parent page and Template. The Parent is usually set to "(no parent)" and the template is normally set to "Default Template".
Post Options – This section allows you to control much of the layout of your page. Set portions of your page pertaining to layout, header, footer, title bar, sidebars, background, and post/page specific code.
Featured Media – Add a gallery to your page and set the options or add audio or video for the featured item as well. These settings are typically used on Posts, but can also be used on Pages.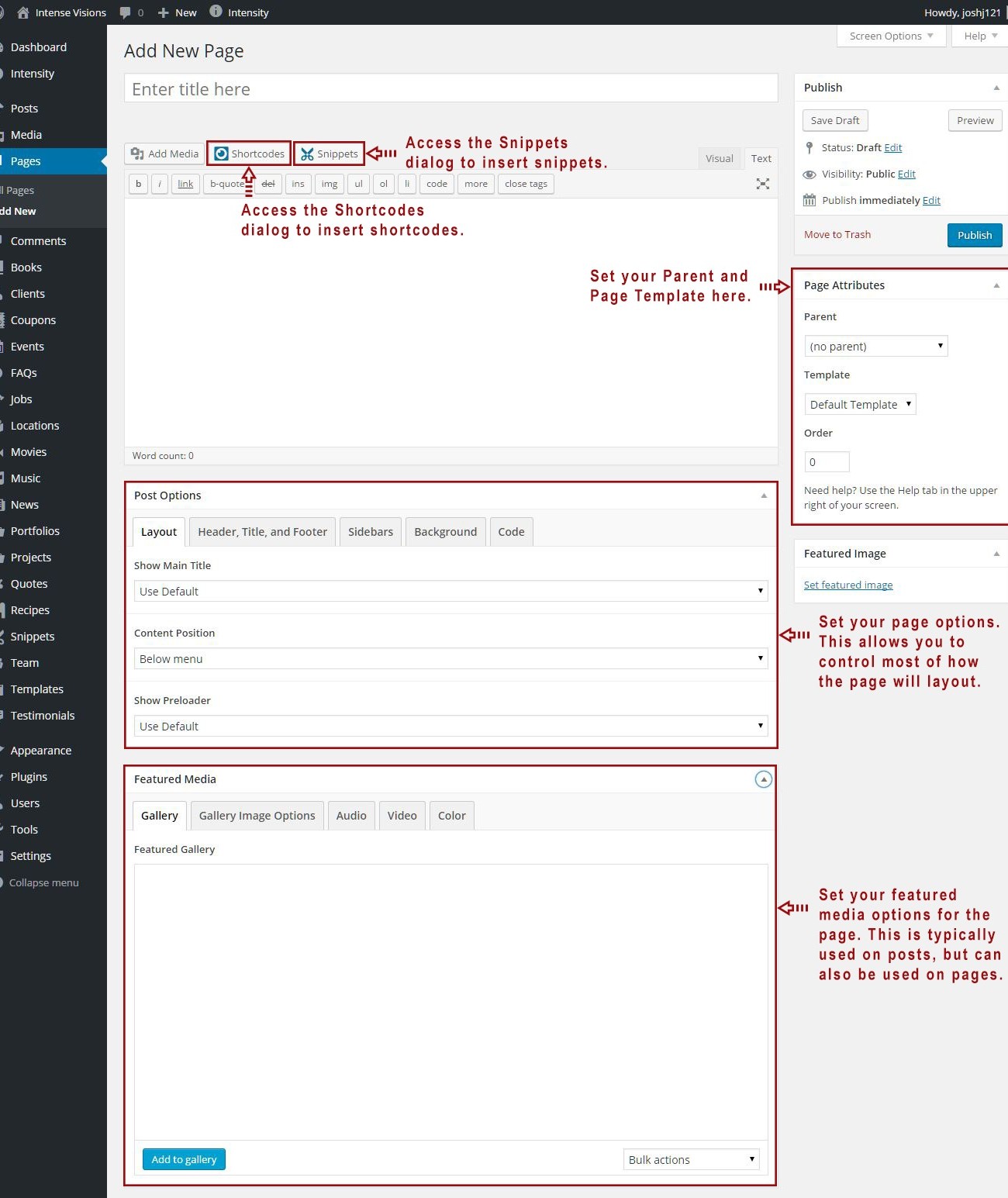 Post Options Metabox

The Post Options metabox controls a number of aspects on your page/post. You can control the layout, header, title, footer, sidebars, background, and any post/page specific code.

Header
Title
Body
Footer
Sidebars
Background
Comments
Extras
Featured Media Metabox

The Featured Media metabox allows you to set the featured media to be shown on the page and also how the media is shown.

Gallery
Gallery Image Options
Audio
Video
Color